Sydney Sixers captain Ellyse Perry rushed from the pitch to check if a young boy who was hit in the head by one of her shots was 'OK'.
Perry smashed one of the last deliveries of the innings down the ground to the left of the side screen, but unusually, quickly ran after her shot.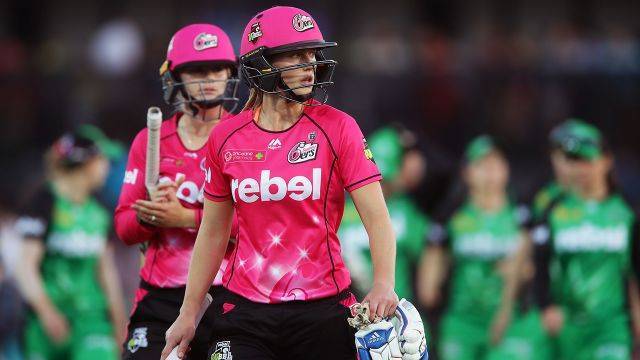 As her batting partner Dane van Niekerk and some of the Stars fielders began to follow Perry to the North Sydney Oval fence, it became clear a fan had been hit with the ball.
The fan who was no older than 10, was seen lying on his back with a member of one of the team's first aid staff holding an ice pack to his forehead.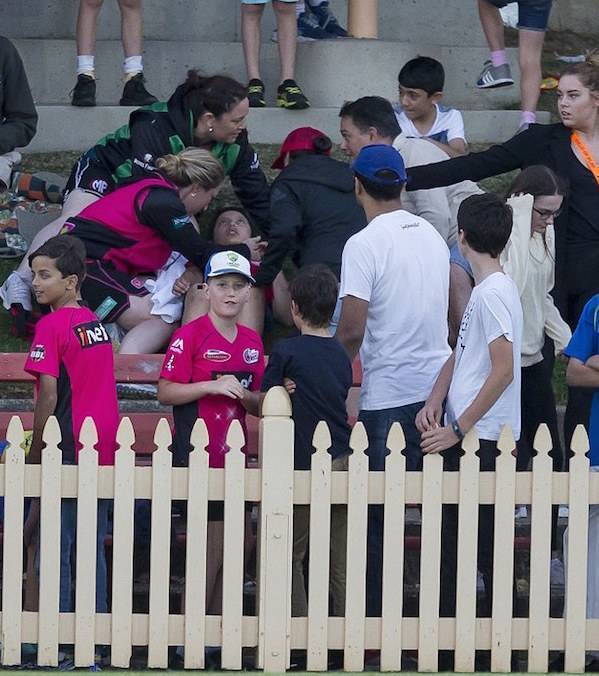 An ambulance was called and the boy was conscious. Someone who witnessed the incident said the ball flew over the fence, deflected onto a wooden chair and then struck the boy in the forehead.
Here's the video:
https://twitter.com/EllysePerryFC/status/939814724279119872
"Paramedics were called who assessed him and made the decision to transport him to hospital for further observation," a Cricket Australia spokesperson said.
"It's never nice to see someone get hit in the head … I really hope he is OK. He seemed like a tough cookie. I caught sight of it when it landed; it hit the concrete and kicked up," Perry said about the incident.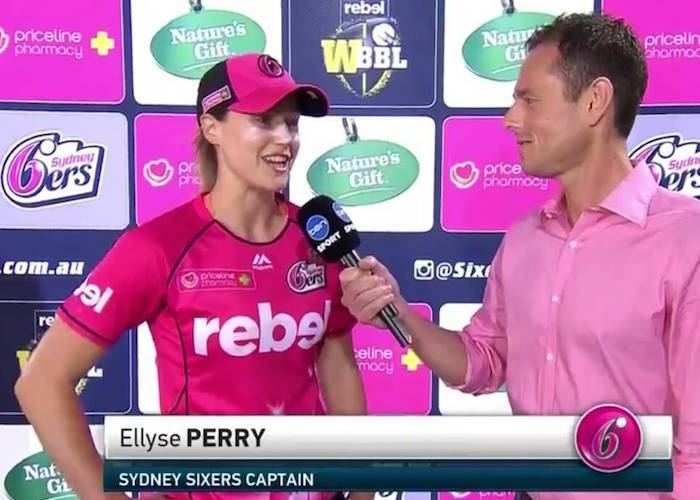 "My immediate reaction was to go and make sure he was OK," she added.