England wicketkeeper Sarah Taylor's journey from the depths of unrelenting anxiety to her reinstated standing as a cricket superstar shows that there can be light at the end of one of the darkest tunnels haunting professional sport.
Her story is not uncommon in the sporting arena – the crippling panic of anxiety often triggered by an overwhelming fear of failure which leads to taking an indefinite break from sport, and often retirement.
But Taylor sought help last year, had cognitive behavioural therapy and slowly worked her way back into the England team.
In nine games into the World Cup, she blasted 396 runs, did six dismissals and resumed her place as arguably the world's best wicketkeeper in the women's game.
Well, Sarah has returned back in the Kia Super League and will play for Lancashire Thunder.
"When I arrived at Emirates Old Trafford with my kit last year, the first thing people said to me was 'say Thunder'," said the 28-year-old during a recent interview.
Sarah's Red Rose debut has been delayed a year due to health problems, and she is one of eight new players in the squad for this year.
"They're such a good bunch of girls," she added revealing her confidence that the Thunder can go all the way despite finishing bottom last year with only one win from five.
"We've hit the ground running. We didn't really need any introductions and things – we literally stuck together straightaway.
"A couple of us are staying in the same place, so you get to know each other quite quickly through that.
"It's an exciting team. I look around and there's so much talent. It's going to be great.
"We genuinely have the team to do it this year. It's just about putting performances in to do that. We've got that grudge match against Yorkshire first up at Headingley on Friday (11 August) and we'll go from there."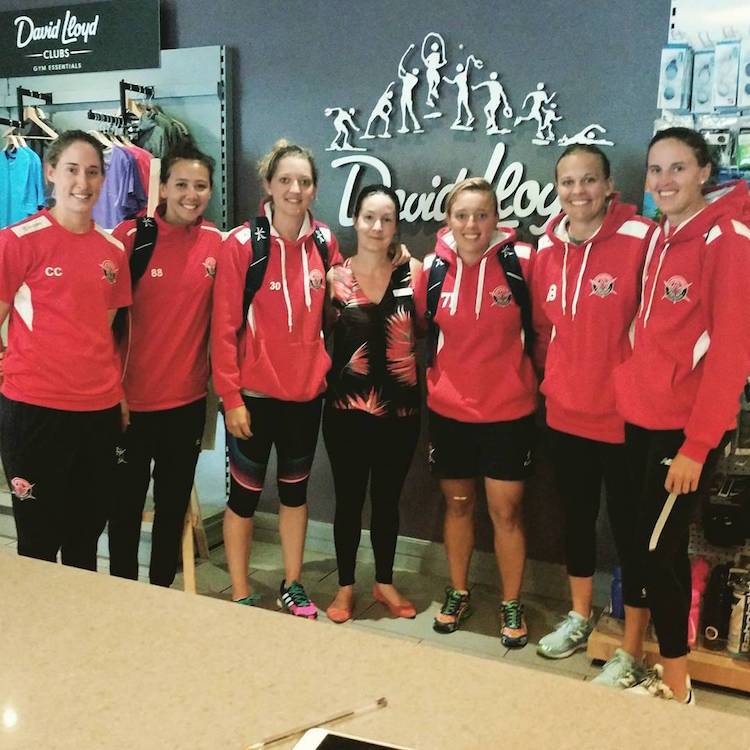 This year KSL Final is scheduled to take place on Sarah's home ground at Hove on September 2, and she is happy with it.
"I love the idea of it being there. If we could just win and get to the final, I literally have a 20-minute drive home. That would be ideal.
"It would be nice if we can go down there with the Lancs girls and perform well, but we've got a lot of work to do before then.
It would massively top off a dream summer – a dream return to the game for me," said Sarah.